"Became a Huffington Post Blogger"
"When we started working with Caroline we were very clear on the publications that would be crucial to The Career Farm – and she got us into all of them! Her approach is very strategic, working with us to identify the stories and approaching the media on our behalf to get us profile-building, credibility-boosting coverage.
"We have learnt a lot from Caroline – including how much work is involved in PR – but she made it soooo much easier! She got us into numerous publications and her persistence was key in helping me become a Huffington Post Blogger. Thanks for your support and enthusiasm Caroline – we are very happy to recommend you (and have already)."
Jane Barrett
"I now feel much more confident about marketing my business"
"Working with Caroline has opened my eyes to the world of PR and made me focus on the many opportunities available for marketing my business. Caroline supported me in analysing our ideal customer and developing a plan to raise awareness. She came up with loads of ideas to make the most of what we were already doing as well as a plan to link all of our communications activity together – across our website, social media, blog and PR.
"Caroline has introduced and implemented a PR strategy that has given me and my team a super base to build on and follow going forwards, I now feel much more confident about marketing my business. Thank you Caroline, your help has been much appreciated!"
Vicky Hallas-Fawcett
"Built my profile as a successful entrepreneur"
"When I first spoke to Caroline, we'd been in business for one year and attracted some huge clients, but I wasn't sure whether we had a story or not, or what to do with it. I was nervous about people taking me seriously and about putting myself out there.
"Caroline made it clear that we had a great story and set to work in writing a press release and pitching the story to the media. She advised on PR photography to accompany the story and supported me in the photo shoot to get some great shots which I've since been able to use to market my business, as well as for the PR.
"Caroline achieved coverage with key business media across Yorkshire which resulted in increased enquiries as well as building my profile as a successful entrepreneur in the region."
Mia Sohel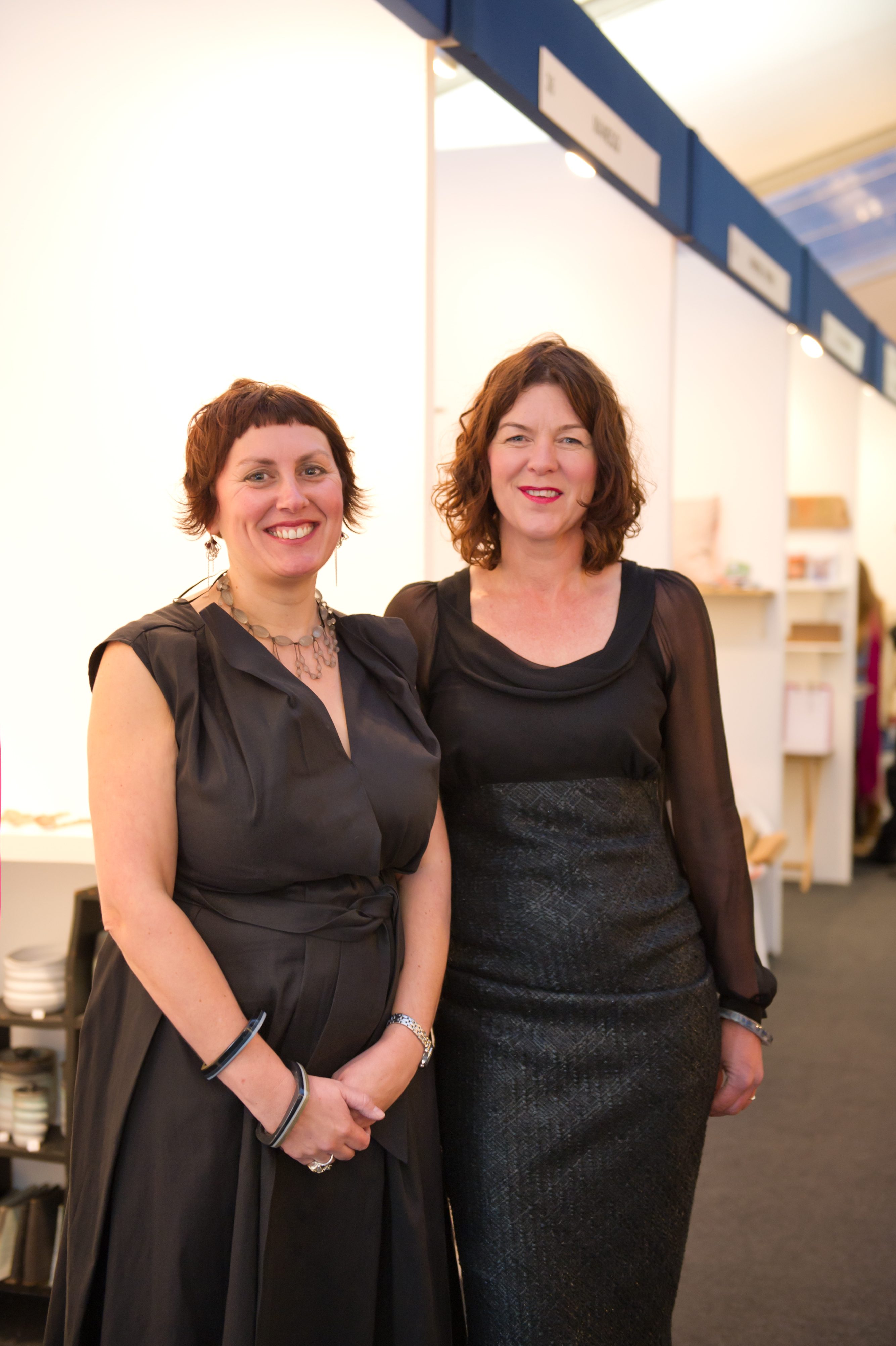 "Coverage highlights have included a four-page feature in Guardian Weekend and a two-page feature in the Sunday Telegraph"
"Caroline has managed all aspects of PR for the annual Great Northern Contemporary Craft Fair (GNCCF), the largest event of its kind in the North, for the last six years. During that time, she has secured media coverage across the national print and broadcast media, consumer magazines and specialist craft titles, as well as blanket coverage across Manchester and Cheshire where the event takes place.
Since Caroline came on board, coverage highlights have included a four-page feature in Guardian Weekend, a two-page feature in the Sunday Telegraph, Saturday and Sunday Express, Country Living, World of Interiors, Cheshire Life, Lancashire Life and mentions on BBC Radio 2 and BBC Radio 4. She has also built long term press contacts nationally and regionally. 
New to the craft arena, Caroline started our PR work from scratch establishing, researching and nurturing contacts; throwing herself in with great enthusiasm. She is very organised, makes efficient use of time and budget and has excellent writing skills.
I recommend Caroline highly; she is a joy to work with and a key member of the GNCCF team."
Ann-Marie Franey and Angela Mann, Great Northern Events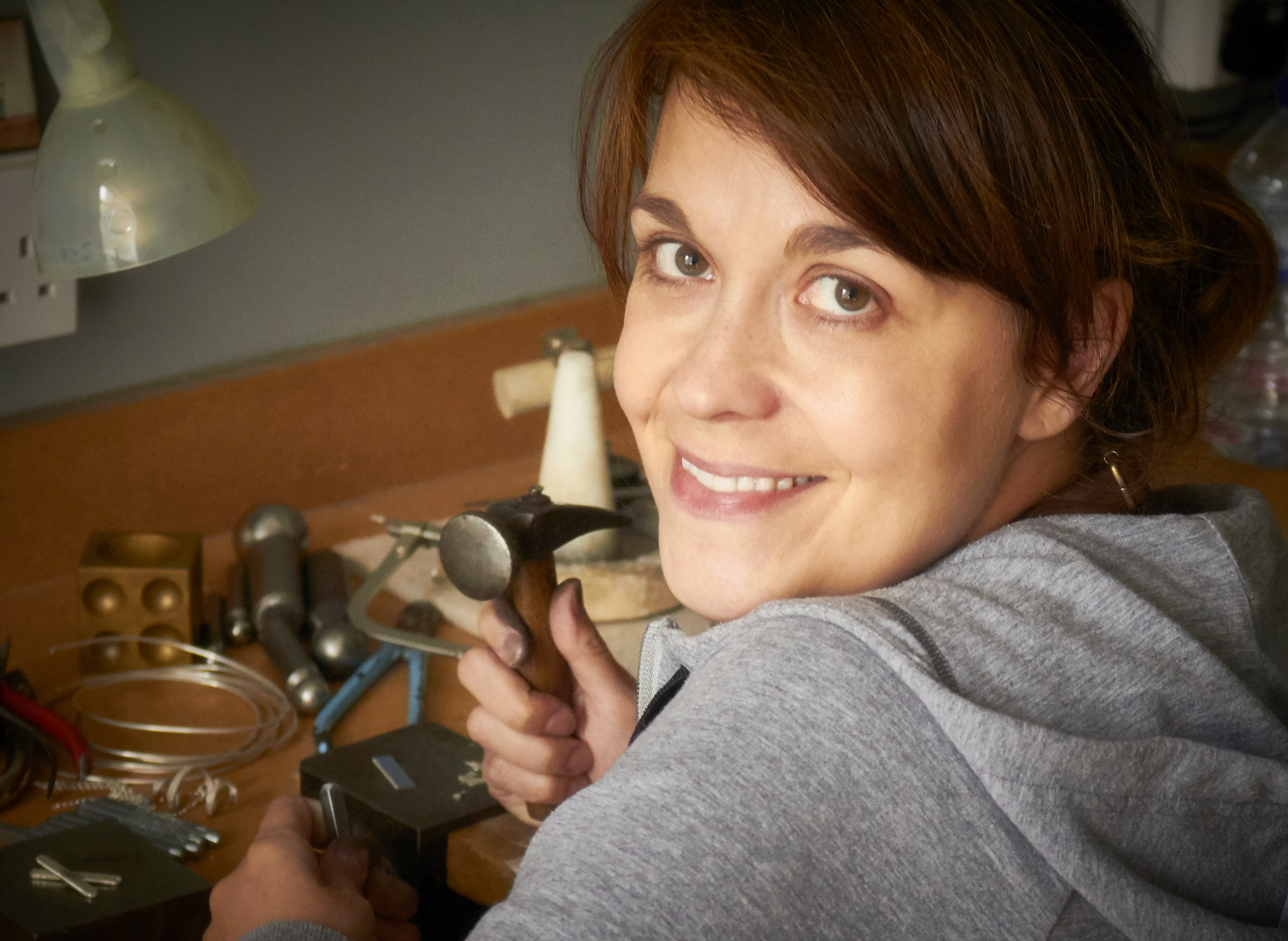 "Approaching the media now feels doable"
"When I started working with Caroline I was focussing my energy entirely on social media and didn't have a clue how to approach magazines and papers. I was overwhelmed with trying to keep up with the demands of social media and frustrated with the lack of tangible results compared to the effort I was putting in.
I took part in Caroline's one day workshop which took me through the stages of working out who I was trying to reach, which media to target and how I could use my story and my products to approach them. Caroline broke the steps down into bitesize chunks which really helped. We also developed a PR plan which will see me working up to six months in advance to meet the deadlines of the long-lead women's magazines and pitching with the right information and images to get my business noticed by the right people.
"My biggest takeaway from the workshop was confidence, I know I still have a lot to learn but approaching the media now feels doable. Rather than focussing purely on social media I now realise that no one route to a higher profile is enough but that I need to target all routes, including more traditional media. For anyone sitting on the fence about signing up for a Cheerleader PR workshop with Caroline I would say 'DO IT!'
Emma White
"We've been reviewed in most of the national newspaper travel sections"
"We have been associated with Caroline and her business for over four years. During this time she has contributed to the growth of our Hotel Boat business, organising marketing and PR activities with the press on our behalf.  Caroline is extremely professional, thorough and forward thinking and has a friendly approach when dealing with people.
"We have no hesitation to recommending her to support and increase business activity."
Gordon and Dorenda
"The SEO backlinks from respected websites are also invaluable to us as a new business."
"Before we worked with Caroline we didn't know where to begin with PR. We knew the types of publications that we wanted to get into, but we didn't know how to do it. We thought that it would cost us thousands and as a small start-up business we really didn't have a huge budget. We were also nervous about approaching journalists. Having never done it before, it seemed daunting.
"Once Caroline talked through her packages and how they work, we realised that we could afford to do it, and learn how to promote our business. Caroline showed us we had a good story to tell and gave us the confidence to shout about our achievements from the rooftops. She taught us the basics of how to write a press release and how to pitch an idea to journalists.
"As a Yorkshire-based business, local media is key and so far we've had three pieces of coverage in the Yorkshire Post including a full-page feature; we've also featured in Bdaily, The Business Desk and Business Up North. We've already had fourteen new locations register off the back of reading about us and two client enquiries. The SEO backlinks from respected websites are also invaluable to us as a new business.
"We've loved working with Caroline, her down to earth attitude puts you at ease instantly. She will work with you to create a PR strategy and give realistic goals as to how you can achieve it."
Louise Bates and Clare Armitage
"Caroline's press release got my story of Sky News and trending on Apple News"
"Caroline has helped me with strategic PR advice and written a press release for my #ShoutieSelfie campaign for Maternal Mental Health Matters Week two years running. The first year it was used by many online newspapers to drum up interest, including getting an article of my story on the Sky News website which trended on Apple news!
The second year I used the press release to send to various media channels which resulted in two BBC Radio London interviews and an interview on Channel 5 News. She is professional and efficient, and always friendly and helpful!"
Emily Tredget, Mummy Links
"I now see that PR isn't just for big businesses"
"I had a great PR strategy call with Caroline. Before I worked with her I knew I needed to be doing something but wasn't sure how to go about it, I was also so busy working in the business rather than on it so it was hard to spend time on PR.
"Following the call, I now understand how PR works and have a better understanding of how I want to market myself and the business. I'm clear that I have a good story and that I can use it to generate awareness and interest to help drive sales. I now see that PR isn't just for big businesses and am excited to work with Caroline going forward to get my business known."
Michele Leathley
"Just one article gained our non-profit a $2,500 donation, a pledge of $10,000 from a politician and a new client"
"The results speak for themselves – thanks to Caroline's advice I pitched an article idea to a journalist and landed a lengthy article in a major newspaper which gained our non-profit a $2,500 donation, a pledge of $10,000 from a politician and a new client!
"It was great to have an expert to brainstorm with and start to create an actionable plan. It became a less overwhelming task to create a target and define the steps needed to reach that target. Having the call was helpful to narrow my focus and identify actionable steps. It was great to be able to share experiences and adjust my approach. The best part of the call was sharing the 'a-ha' moment when the plan came together.
"I am thrilled with the initial results from our one-hour call. It gave me the confidence to continue working on a larger scope. I saw the results immediately and I am looking forward to working together long term."
Margaret Chaidez
"If logic, reason and pragmatism is what you're after, as well as great fun and good chats and brilliant contacts, then I wholeheartedly recommend Caroline's PR and events skills."
Clancy Waker, Telling Your Story
"I now have content coming out of my ears and confidence in my own voice and stories"
"I signed up for the Cheerleader PR workshop because my marketing efforts had plateaued, and I needed a boost when it came to content and making connections with the right sorts to find my ideal client.
"I now have content coming out of my ears! More than a boost, the workshop has given me the confidence in my own voice and stories. Not only do I have interesting stories to tell, I have plenty of angles to approach a range of media outlets.
"During the workshop, Caroline's warm and friendly demeanour gave me the space to open up about my business story. Caroline helped me to structure my thoughts into a manageable plan of action.
"A true professional, Caroline has put together an insightful, easy to digest & complete workshop to turn the PR novice into a confident and competent PR whizz! As well as being fully supportive and a lovely person to cheer your business on!"
Kate Kennedy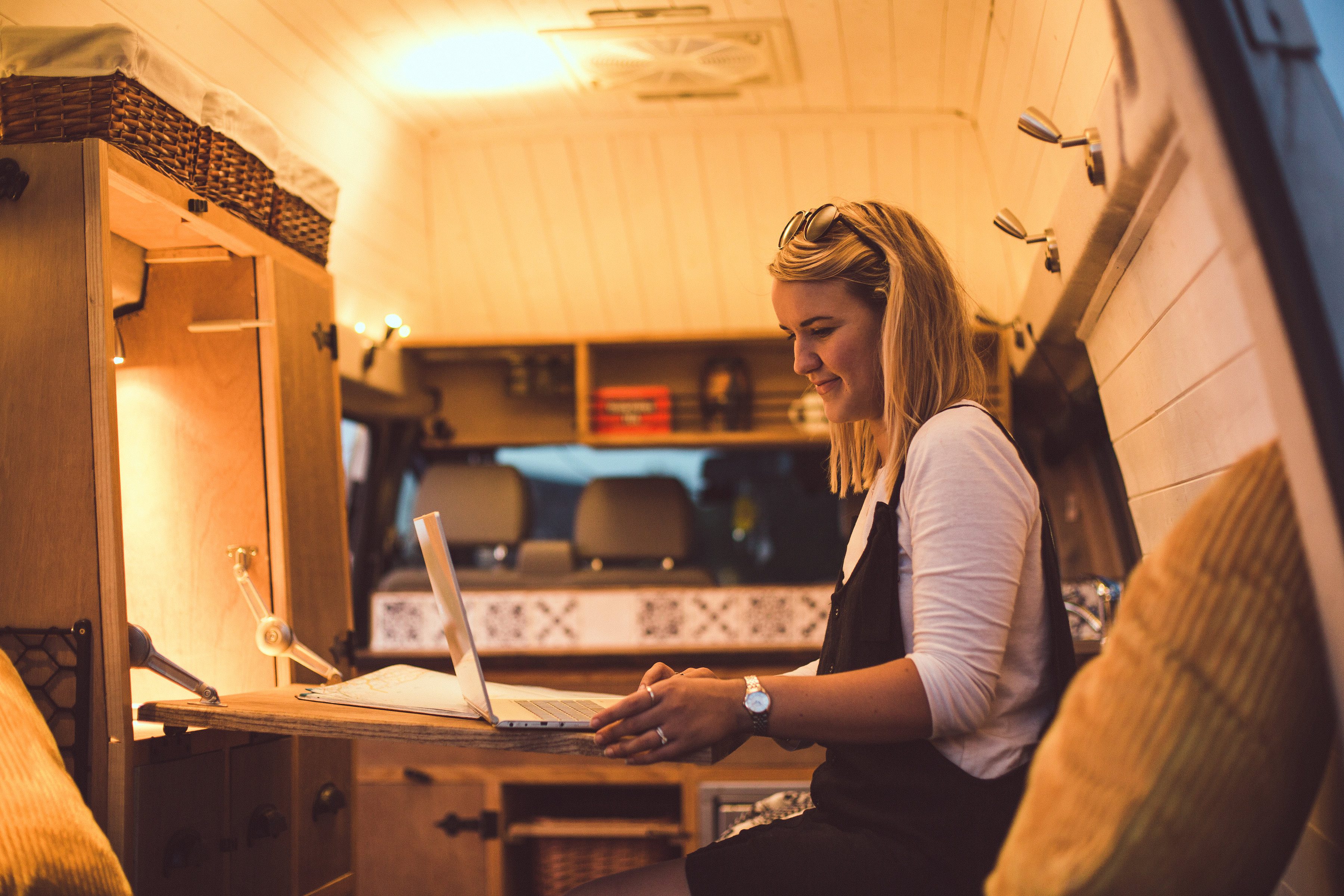 "I had an opinion piece featured on Huff Post and have become a regular contributor to N-Photo magazine"
"When we first met, Caroline invested time in really understanding my business, my ambitions and the industry I work in. She then took me through some of the promotional opportunities that were open to me that I hadn't thought of before – specific columns in photographic journals and mainstream press, calendar dates that would help to trigger a press release, things I was already doing that we could positively shape and shout about.
"I was slightly sceptical about what Caroline could deliver in terms of tangible benefits for my business (due to my previous experience with other PR consultants), but it didn't take long to see real progress in the way my profile was building. The first 'win' was a piece in national press where I shared my insights on running a photography business. I then had an opinion piece featured on Huffpost which generated a lot of interest and repositioned me, not just as a photographer but as someone with something to say. Since then I've featured in a number of press columns and have built a great relationship as a regular contributor to N-Photo magazine. 
"As a consultant, I would definitely recommend Caroline, she is genuinely interested in her clients and as a consequence, the strategies she builds are completely tailored, unique and they really work. She has all the essential press contacts and knows how to build these effectively but equally important she has a wonderful balance of personal insight and professional experience and you feel like – here is someone, in my corner, that I can really trust to do a great job."
Tracey Welch
"The value Caroline has added to my business far outweighs any monetary value; her services are certainly worth the investment."
"Caroline delivered a bespoke 1:1 PR and SEO workshop for my business. Before working with Caroline, I was struggling to identify my key audiences and was overwhelmed with promoting the business; this was making it extremely difficult to focus on strategic communications to grow my business.
"Caroline listened to what I needed and designed and delivered the workshop for me, partnering with an SEO expert who was excellent. We had so many breakthroughs during the session, and Caroline helped with rewriting our homepage as a result.
"I found Caroline to be very professional, approachable and thorough. She is someone you can trust, which is absolutely crucial in business. She is very good at looking at the bigger picture and working with you to create a plan that you can implement yourself, or with her help.
"Caroline really helps you to look at your business and products from an outside perspective, I think this is really important as it can be hard to see this yourself. She helped me to understand that effective PR is about the messages you put out there across all of your communications and not to just focus your efforts on social media; especially in this crazy age of lots of people starting up and fighting to get their name out there!
"As a small business owner, I was worried about cost but the value Caroline has added to my business far outweighs any monetary value; her services are certainly worth the investment. Before I knew it, I was on with the next stages of growing my business.
It has been a really enjoyable process working with Caroline and I highly recommend her services."
Emily Carey, Get Cooking